Some of VDM QuickView's Features
SQL Query Editor and Writing Tool
Easily access the data within your database. VDM was designed to be easy to use for the novice user and powerful for reporting writing professionals.
Web Report Publishing
The Web Reports API allows developers and users to call Web Reports from their native applications or bookmark their favorite reports with predefined parameters.
Interactive Dashboards (Visualize)
Create data visualizations and interact with data in a whole new way. Use drag and drop features to make quick and professional graphical information.
Professional Report Writer
Create professional quality reports using VDM's Finished Reports feature.
Expression Builder
Enables you to create expressions that aggregate columns, perform conditional processing, and perform other tasks in your reports.
Auto Scheduler
Schedule reports to run whenever you'd like.  With Auto Scheduler you can send your reports anywhere you need including email addresses and FTP sites with a single click.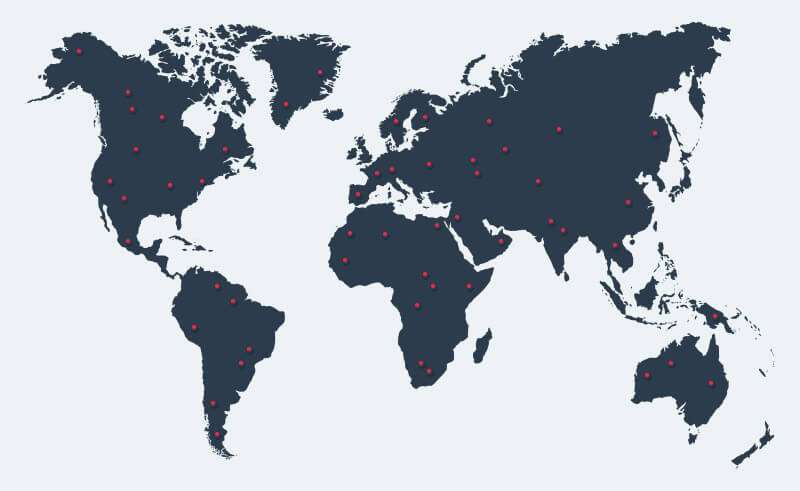 Our Team
No matter where you are located, we take great pride in our fast response times. Our team is always on high alert, so any potential challenges can be solved quick and easy.
What Our Clients Are Saying.
"I have desired this ability for 20+ years..."
We have been able to monitor and analyze agent's performance in real time by using custom dashboards with VDM. I have desired this ability for 20+ years and because of this great, user friendly partnership we are now reaping the benefit. This product and their services are dynamic and give us great insights into every aspect of our operations. I could not be happier with this product.
R.M. Williams | President | HFS, LLC.
"We love inventory reconciliation..."
We love inventory reconciliation. The flexibility of how it can take such a small amount of data from our clients and compare it against what we have assigned is something that I would have had to spend hours on before or even spend money for custom programming. With just a few clicks of the keyboard, this process has now turned into something that just takes a few minutes.
Kara Collett | System Applications Analyst | AllianceOne Receivables Management, Inc
"VDM is super flexible..."
VDM is super flexible. It gives you real time reporting access in a manner that is faster than the FACS native reporting engine, and gives you an SQL overlay that performs at cache speeds. In other words, report writers that took 10 hours to run now run in 30 minutes at a low priority without slowing down FACS.
Jeff Holloway | President | Holloway Credit Solutions LLC
"My ROI is evident every month..."
My ROI is evident every month. VDM performs four hours worth of my work in 6 minutes. It has allowed us to schedule weekly after hours tasks that now run unattended. In the past I would have had to calendar and do these jobs manually from home.
Matt Logan | Vice President | Collection Consultants
"VDM has given us the ability..."
VDM has given us the ability to finally create fully customized, exportable reports out of the CUBS system. The staff is extremely responsive and focused on delivering solutions to just about any issue we throw at them. Their updates to the software constantly show the type of forward thinking and client collaboration necessary to build a great product.
David Espinda | Project and Implementations Director | EOS Healthcare
"I really like how versatile and easy VDM is..."
I really like how versatile and easy VDM is to navigate and the drag and drop features are perfect. If you need data and reporting you will love VDM! It is so easy to work with and has a great support team!
Jeanie Weber | Data Analyst/IT Manager |FCN
Simple, Powerful, Flexible and Affordable…
was last modified:
February 2nd, 2017
by